Faculty
Faculty List
---
Dr. Shiho Vogel
School Director
Pianist, Dr. Shiho Vogel holds a Doctorate of Musical Arts degree in Piano Performance from Michigan State University under critically acclaimed pianist, Panayis Lyras, and Master of Music degree from Manhattan School of Music and Hunter College of City University of New York as a pupil of Miyoko Lotto, Arkady Aronov and late Constance Keene. Recipient of numerous honors and accolades such as the Margaret Rusk Griffiths/Kleist Music Scholarship, the Sophie Albrecht Piano Scholarship, the Cleveland Musical Arts Society Scholarship, Esther Hoffman Prize and Scholarship, and Dr. Benno Lee graduation award from the City University of New York., she has appeared as soloist and chamber musician in concert halls throughout North America and Japan.
The founding faculty member and executive Director of Lindeblad School of Music, Dr. Shiho Vogel balances her performance schedule with an active involvement in music education and piano pedagogy. She has served as a Commissioner on the Oswego's Cultural Arts Committee (IL), an Academy Director at Fox River Academy of Music and Art (IL), and an Artistic Coordinator at Amati Music Festival (NY). She previously taught at Fox River Academy (IL), Michigan State University (MI), Amati Music Festival (NY), Amati Conservatory (NJ), Baldwin-Wallace College Conservatory Preparatory Department (OH), and Manhattan School of Music Summer program (NY) sponsored by ASCAP and the New York City Board of Education. As an adjudicator and clinician, she is invited to judge piano competitions for young artists as well as give lecture-recitals and master classes throughout USA and Japan. Her students have graduated to pursue music in leading Universities and Conservatories and have excelled at various competitions.
Teaching Philosophy
My teaching philosophy emphasizes the individuality of each student. I believe in providing students with the tools and skills that they can use to teach themselves. Through each learning process, I want students to gain a better understanding of self, learn work-efficiency, and expand their artistic personae. Piano learning should be a rewarding, fun, interesting, fulfilling, and exciting process. I am an enthusiastic teacher who believes in creating an environment in which students can learn. Throughout years of extensive teaching experience, I have helped students across a wide spectrum of levels, ages, nationalities, and backgrounds. I enjoy sharing my experience and musical ideas with students and colleagues.
Additional specialty: preparation for competition, college entrance audition, and music examinations (theory, piano, etc). I also welcome home-schooled students, adult students, and special needs students.
---
Steve Myerson
Classical & Jazz Piano Faculty
Director of Community Outreach
Steve studied with the legendary organist Trudy Pitts at the University of the Arts where he received his Bachelor's Degree in music performance, and received his Master's Degree in Jazz Studies at William Paterson University, where he studied with Harold Mabern, James Williams. He also took private lessons with Jim Ridl, Dr. Min Kim, Andy LaVerne, Bill Charlap and Mike Longo. After graduate school, Steve played solo piano gigs, casuals, pop music, and played with many well known musicians including Duane Eubanks, John Swana, Jimmy Bruno, Adam Nussbaum, the legendary Grover Washington Jr., and others. Steve toured with legendary soul group The Stylistics for over a year, was involved in the early stages of the Broadway play "Be My Love" by Sonny Grosso (French Connection), and arranged music for the film "Brooklyn Lobster" starring Danny Aiello and Jane Curtin. In 2005, he became the musical director and recorded a CD (Live At Feinstein's) for actor-singer Gianni Russo who originally became famous for playing "Carlo Rizzi" in the film The Godfather. Steve released his first solo album In Your Absence in 2009. Recently, Steve Myerson holds the position of Program Manager at the non-profit community musical arts organization, Jazz House Kids. JHK was founded by Executive Director Melissa Walker, and is advised by Artistic Chair and Grammy Award-winning bassist and composer Christian McBride. Steve continues to perform regularly at area venues and with local and national jazz artists.
Teaching Philosophy
Steve has been teaching since he was a student. That is actually the core of his philosophy, as he states "A good teacher is also a good student." Steve takes a unique approach to learning piano through a mix of traditional and non-traditional methods merging classical studies with jazz improvisation. He covers the piano basics using courses such as the popular Faber or Alfred method books, but through the books he draws out music theory and improvisation, keeping the lessons engaging and fun, yet challenging for enthusiastic music students. Steve 's method includes playing by ear, note reading, rhythm, music theory, improvisation and song composition. The goal of his teaching is to cater to the individual goals of the student, while also exposing them to many new musical possibilities.
---
Wayne Weng
Piano Faculty
Winner of 2013 Iowa International Piano Competition, Pianist Wayne Weng's playing has been described as "bold, vibrant, and immensely musical," and as having "delicacy amounting to almost reverence […] through gossamer touch."  (Wiltshire Gazette & Herald)  He has performed in Canada, the United States, England, France, Holland, Belgium, Austria, Serbia, Egypt, and Hong Kong, as a recitalist as well as a collaborative pianist. He has been featured as a soloist with the Vancouver Symphony Orchestra, Victoria Symphony Orchestra, Orchestra Seattle, and the Avanti Orchestra.  He has also been heard on radio stations such as the WQXR New York, CBC Radio, and Seattle King FM.
Mr. Weng has won prizes at the Washington International Competition for Piano, Tunbridge Wells International Young Artists Competition, Haverhill Sinfonia Soloists Competition, Pacific Piano Competition, CBC Debut Concert Artists Auditions, and the Kingsville International Young Performers Competition.  He has also been a recipient of the Solti Foundation Grant and the British Columbia Arts Council Senior Scholarship.
In addition to performing, he has served as an adjudicator at the Festival on the Lake in Vancouver and the International Chopin Youth Competition in Houston.
He has participated at such summer festivals as the U-HAC International, International Holland Music Sessions, International Keyboard Institute and Festival, TCU/Cliburn Piano Institute, Bowdoin International Music Festival, and Ecole d'Art Americaines in Fontainebleau, where he was awarded the Piano Prix.
Mr. Weng is currently pursuing the Doctor of Musical Arts degree at the City University of New York Graduate Center, where he studies with Ursula Oppens. He has previously studied with Donna Fishwick, Sasha Starcevich, Natalya Antonova, Pavlina Dokovska, Joan Havill, and Peter Frankl. He holds degrees from the Eastman School of Music, Mannes College of Music, Guildhall School of Music and Drama, and Yale University.
---
Jeanai La Vita
Voice & Musical Theater Faculty
American soprano Jeanai La Vita is an exceptional artist recognized for her captivating performances and praised for her rich timbre and spectacular top register who has performed with leading opera companies such as New York City Opera, Boston Lyric Opera and the Ravinia Festival.
Jeanai has enjoyed a busy 2010/2011 season, with performances including leading roles as Leïla in Bizet's Les Pêcheurs de Perles with Taconic Opera, Lauretta in Gianni Schicchi with Hudson Opera Theatre, Magda in La Rondine with Opera Company of Middlebury, Morgana in Alcina with Pocket Opera New York, Clorinda in Rossini's La Cenerentola with Capitol Heights Lyric Opera and Fanny in Rossini's La Cambiale di Matrimonio with Garden State Opera.
The Middletown Times Herald-Record praised Jeanai's performance in Gianni Schicchi with "Soprano Jeanai La Vita as Lauretta is lovely and sings the beautiful aria "O mio babbino caro" with graceful beauty."
A dynamic lyric coloratura soprano, Jeanai offers youthful energy, as well as passionate depth to the wide range of characters she embodies on stage. The operatic highlights of Jeanai's career include Micaëla (Carmen), Marie (Daughter of the Regiment), Gretel (Hänsel and Gretel), Musetta (La Bohème), Lauretta (Gianni Schicchi), Despina (Cosi fan tutte) and Rose (Street Scene). Jeanai was featured as the coloratura soloist in Sondheim's fully- staged production of Anyone Can Whistle with Patti LuPone, Audra McDonald and Michael Cerveris at the Ravinia Festival in Chicago and earned the praise of Stephen Sondheim himself, who upon hearing her sing the role said, "Hearing you makes me wish I had written more music for you to sing."
Jeanai's debut as the title role in La fille du Régiment was singled out by the critic for Prime Times as "The Marie of Jeanai [La Vita] delighted both sight and sound as her dazzling voice was matched by the vivacity of her manners and facial expressions bringing the lively sprite, Marie, to life."
As a concert artist, Jeanai's master work repertoire includes the soprano solos in Bach's Magnificat, Fauré's Requiem, Handel's Messiah and Samson, Haydn's The Creation, Mass in Time of War(Paukenmesse) and The Lord Nelson Mass, Mendelssohn's Elijah, Mozart's Vesperae Solennes de Confessore, Orff's Carmina Burana, Poulenc's La dame de Monte Carlo, Schubert's Mass in G and Vivaldi's Gloria.
Jeanai also performs in a professional classical guitar/ voice duo with her husband, Giacomo La Vita. In August 2010, the La Vita Duo honored by an invitation from the United Nations to give a concert at the Palais des Nations in Geneva, Switzerland for a large audience of international dignitaries.
A winner and finalist in major international competitions, Jeanai La Vita received her Master's in Classical Vocal Performance from Manhattan School of Music and is also a classically trained dancer. Coupled with her outstanding acting ability, Jeanai's mastery of foreign languages, with fluency in French, German and Italian, distinguish her as a first class performer who delivers authentic interpretations while connecting powerfully with her audience.
---
Alex Valencia
Guitar Faculty – Classical, Jazz, Latin, Rock
Alex began playing the guitar at the age of thirteen. He was accepted to the Academia Superior de Artes de Bogotá in Colombia in 1999 where he received extensive training in Latin American Music. Alex spent several years performing across the USA both as a soloist and an ensemble musician. He has been granted numerous scholarships including the School of Visual and Performing Arts Scholarship, the David Movshow Memorial Music Scholarship, and the Wilf Family Scholarship. In addition, Alex won first prize in the ASTA/NJ 2007 String Competition in the senior division.
Alex Valencia received his degree in Guitar Performance with the highest honors, from Kean University in New Jersey, where he studied under Christopher Kenniff. After his graduation, Alex moved to Chicago to study with world-renowned guitarist Denis Azabagic. Alex has also performed in master classes for guitarists such as Jason Viauex, and Kevin Gallaguer.
With more than 12 years of teaching experience, Alex is extremely versatile, instructing in diverse areas ranging from Latin music to jazz and Classical. He has extensive experience in preparing students for performances, auditions, and Carnegie-Hall Royal Conservatory of Music Examinations, along with instructing students in improvisation, comping, and ensemble music. While teaching at Fox River Academy in Chicago, Alex helped develop their music theory program and taught pre-college theory in addition to his guitar studio.
---
Elizaveta Podonina
Piano Faculty
Ms. Elizaveta Podonina is a native of Kemerovo, Siberia, Russia. She is a young exciting performer and an energetic and engaging teacher. Ms. Podonina has performed with touring chamber music groups in Russia and in the U.S. She received her Bachelor's of Music degree in Accompanying and Piano Pedagogy from Kemerovo Music College at the age of 18 and has been teaching ever since. She also received a Bachelor's Degree in Piano Performance from the Brooklyn College Conservatory of Music and currently finished her Masters of Music degree at Manhattan School of Music.
Some of the accolades she has received include winning the National Bach Competition when she was 7 years old (in the 7-10 age group), Best Romantic Piece Performance in the Kuzbass Piano Competition and the Rachmaninoff Competition of Siberia. She was also awarded the honor to perform in Narva Castle in Estonia and won a regional duo competition in Khabarovsk (Far Eastern Russia). Since these awards, she mostly dedicated herself to teaching and accompanying. Ms. Podonina performance teachers have included Jeffrey Biegel, Raymond Beegle, Jeffrey Cohen, Lina Yarovaya, and Eva Zinger, and she studied pedagogy at Manhattan School of Music with Dr. Carol Aicher and Dr. Jane Palmquist at Brooklyn Music Conservatory. Ms. Podonina also received a Masters in Philology from Kemerovo State University.
Music is a phenomenon that awakens the sense of beauty in the heart of a human being. It can be an integral part of everyone's emotional as well as intellectual development. Research on music and intelligence concludes that music training improves children's abstract reasoning skills more readily than computer instruction.

Therefore, all children should be exposed to music regardless of their perceived talent or lack thereof. A music teacher's purpose is to inspire and maintain a student's love and interest in music, to teach him or her to communicate this form of art in order to express themselves in ways that are not possible by other means.
---
Liza Marie Johnston
Voice, Musical Theater & Group Piano Faculty
Coordinator of Music for Little Mozarts Program
Liza Marie Johnston received a Master's degree in Music Education from New York University and a Bachelor's degree in vocal performance from Baldwin-Wallace College Conservatory. She also holds a New York State Teaching Certificate in Music. Liza began her performance career at the age of thirteen when selected as a cast member in an elite performance ensemble that toured throughout the US as well as internationally. As an accomplished singer-songwriter, she frequently performs her original work in the East Village of Manhattan. She also plays piano, ukulele, violin, and guitar.
Liza has worked as a professional vocalist and musical theater actress in the U.S. and abroad for more than 10 years. Highlights of her past roles include originating the role of "Mary-Kate" in the Misadventures of Mary-Kate and Ashley, staring as "Jeanie" in the Off-Broadway production of Hair in the Downtown Cabaret, and touring with Clifford the Big Red Dog Live, as "Emily-Elizabeth" on the National Tour.
Her concert appearances include, the 20th Annual Holocaust Memorial Concert at St. John the Divine Cathedral NY as well as a soloist in "A Night with Rogers and Hammerstein" with The Cleveland Pops at Severance Hall. Liza is an original and current member of the New York University Singers Chamber Ensemble.
Liza has had the privilege of opening the door into the world of music for her students in many capacities. Previously, Liza has held positions as an instructor of music, voice, dance and musical theater at the Museum School, P.S. 333, James Madison High School (choir and musical theater), Stagecrafters and Beachwood Drama and Musical Theater, and served as a resident choreographer and theater school instructor of jazz, drama, and musical theater at Beachwood Community Theater.
A pure love of music lies at the very heart of Liza's teaching philosophies. It is this love of music and song and dance that compels her to create and share musical experiences with all of the students she has an opportunity to work with.
---
Dr. Melissa Martiros
Piano Faculty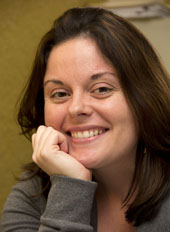 Dr. Melissa Martiros holds her DMA in Piano Performance and Pedagogy and MS in Special Education from the University of Wisconsin Madison. A strong advocate for inclusion in the arts and a firm believer that all children should have access to a music education, her doctoral research was focused on piano teachers' perception of disability and inclusion. Melissa has successfully developed piano pedagogical techniques for children with various disabilities, including Autism Spectrum Disorder, Asperger Syndrome, Cognitive Disabilities, Learning Disabilities (including Dyslexia), ADHD, Emotional Behavioral Disabilities, and Tourette Syndrome. She has presented these techniques at various workshops and conferences across the United States, including the Wisconsin Music Teachers Association State Convention, DuPage Music Teachers Convention, Green Bay Music Educators Forum, Missouri Southern State University, and for the Silver Lake College Summer Music Program.
Melissa received her MM in Piano Performance from Bowling Green State University. She holds a BA in Piano Performance, magna cum laude, from Westfield Sate University, where she was the recipient of the Presidential Merit Scholarship and Excellence in Music Performance Award. Melissa has been active as both a soloist and collaborative pianist. In 2004, she placed first in the graduate division for the OMTA Buckeye Auditions. She placed second in graduate division for the Dr. Marjorie Conrad Art Song Competition in 2004 and 2005. In 2003, she accompanied the New England Symphonic Ensemble and Westfield State Chorus for their performance of Charpantier's Te Deum in Carnegie Hall. Her principle teachers include Martha Fischer, Cathy Kautsky, Robert Satterlee, and Galina Gertzenson, and Piano Pedagogy studies with Jessica Johnson and Cynthia Benson.
Melissa is new to the faculty at the Lindeblad School of Music. She has formerly been on the faculties at Silver Lake College, the University of Wisconsin-Fond du Lac, Bluffton University, Arboretum Music School, Sun Prairie Music Academy, and as a Teaching Assistant at Bowling Green State University and for the summer music program at Interlochen Arts Camp.
---
Lisa Smith
Piano Faculty
Lisa Smith has 26 years of piano teaching experience. She is a member of the New Jersey Federation of Music Teachers and Pompton Valley Music Teachers Association.
Since joining in 1997, her students have received superior ratings in the NJ Federation at William Paterson University each year.
Her classical training began at the age of four under the direction of Irwin Buchner. From the age of 13 to receiving her Master's of Music degree she studied extensively with Juilliard-trained teachers. During this time she was a National Member with superior ratings in the Guild Auditions, held superior ratings in the MEA Competitions and was the winner of Outstanding Artistic Achievement award for Montclair State College.
Being a mother of four, she possesses a great understanding and compassion for her students and it is her goal to extend her knowledge and love of music to each child she teaches.
She is a skilled teacher in the Alfred, Bastien, and Faber method as well as the Baroque, Classical, and Romantic genres. She holds a Bachelor's of Music from Montclair State College and a Master's of Music from Montclair State University.
---
Jenna Myers
Kindermusik Faculty
Jenna Myers has a degree in both music and theatre with a concentration in vocal performance. She has been fortunate enough to study under mezzo-soprano Dr. Lisa Lutter and bass-baritone Mark Moliterno. She has sung in competitive choirs and won competitions around the world including the International Festival of Academic Choirs in the Czech Republic. Jenna has had the opportunity to perform such works as Robert Convery's cantata Songs of Children and Karl Jenkins The Armed Man A Mass for Peace. Jenna has played several musical theatre roles including Polly Peachum in The Two Faces of Kurt Weill, Maria in Bernstein on Broadway, and Gloria Kramer in One Touch of Venus. She has also played the role of Bianca in Taming of the Shrew. Jenna successfully programmed, staged and performed Simply Sondheim, an all Sondheim cabaret. Jenna has a background in piano and guitar and has sung a classical recital. She is the owner and operator of My Gym South Brunswick where she teaches children ages 6 months to 13 years of age on a weekly basis. In the past Jenna has taught vocal music lessons at Mila's Debut School of Music is Green Brook, NJ. Jenna is a licensed Kindermusik teacher and teaches all Kindermusik with Miss Jenna classes. She sincerely loves music and teaching children.
---
Goeun Lee
Piano Faculty
Goeun made her orchestral debut as a sixteen-year-old pianist performing with the Charlotte Symphony Orchestra. Her diverse music career has also been as violinist, organist, children's music director and music teacher, with over ten years of private teaching experience in her home state of North Carolina.
Goeun taught private and group piano classes at New York University, where she received her master's in piano performance studying with Miyoko Lotto and Anthony de Mare. She has performed in solo and chamber music festivals in the U.S. and in Europe and is an accomplished choral and vocal accompanist, having worked for various churches, universities, and the New York City Public Schools. Goeun studied English literature at the University of North Carolina and is currently a Ph.D student in ethnomusicology at the CUNY Graduate Center, studying popular music and society.
---
Margaret Ahn
Piano Faculty
Margaret began playing piano at the age of 4 at her native country South Korea and began winning major music competitions from the age 6. She won several major competitions in Korea including Teachers College, Ye-Won, Horugel, and Wol-gan music competitions. At the age of 12, she won the grand prize at Ihwa national music competition, which is one of the most prestigious music competitions in Korea.
She came to the U.S. to study at the Juilliard School at the age of 13, and began her studies with Ms. Jane Carlson at the Juilliard pre-college as a scholarship student. She went on to study with world renowned pianists Abbey Simon and Gyorge Sandor obtaining a bachelors degree in piano performance from the Juilliard School. She won many competitions in the U.S. including The Juilliard Pre-College Concerto competition, Arnold Bullock Piano competition, and Ima Hogg Young Artist competition.
Margaret performed as a soloist with orchestras such as The Juilliard Orchestra at Alice Tully Hall, Lincoln Center and the Seattle Symphony Orchestra. When she performed Saint-Saens Piano Concerto Number 2 with the Seattle Symphony orchestra at the Seattle Opera House she received a full house standing ovation that lasted for 10 minutes.Critics raved her performance as powerful yet poetic and called her the rising star.
She made many recital appearances throughout the U.S. and south-east Asia including Hong-Kong and Japan. She also made her recital debut at the Hindemith House in Switzerland and in Vienna, Austria.
Margaret has been an active musician and a music educator over the years, serving as a piano faculty at Indian Hill Music School in Massachusetts, Lexington Christian Academy, Grace Chapel School of Creative Arts, and Mason Gross extension division at Rutgers University.
Margaret believes she is a more compassionate teacher and a musician after becoming a parent and has been focusing on nurturing students with love and care.
---
Chih-Tung Cheng
Piano Faculty
Chih-Tung Cheng is a pianist from Taiwan. Since her move to New York City in 2005 to pursue further music study, she gave recitals in Mannes Music College and the CUNY Graduate Center, as well as solo performances in the places such as The Goethe-Institute New York, Consulate of the Republic of Poland, Madison Avenue Presbyterian Church, and Jazz at Lincoln Center. She also premiered the pieces by brilliant young composers, such as Ines Thiebaut and David Bridge. Chih-Tung's own composition, three preludes, will be premiered by herself in March, 2013 in GUNY Graduater. Chih-Tung has special love for J.S. Bach's music. She was invited to give recitals with All-Bach program in Taipei Artist Village and Taipei Cultural Center Wen-Shan Branch construction; the programs include J.S.Bach's Well-tempered Clavier Book One and keyboard suites. During the years of studying in New York City, Chih-Tung's interest in J.S. Bach's keyboard works leaded her to explore early music on period instrument and had learned harpsichord with known harpsichordists Arthur Haas. Chih-Tung played the harpsichord in the Baroque ensembles in Mannes Music College and CUNY Graduate Center, where she was coached by renowned Bach-scholar Raymond Erickson.
As a chamber musician, she has collaborated with musicians such as Bonnie Mcalvin, William McNally, I-Ting Huang, Mary Hubbell, Danya Katok, and Emily Egan. Her interest expand to ballet music as well; she worked closely with choreographers Lance Westergard and Rachael Kosch in the New York Theatre Ballet School as a piano accompanist.
Chih-Tung enjoys teaching piano. She believes the goal of piano instruction is to help students not only learn how to play, but also how to think and develop their personality through musical learning. Chih-Tung received musical studies on performance and composition/music theory as well as professional educational training during the years in National Taiwan Normal University. She is a certificated high school teacher qualified by The Ministry of Education in Taiwan and taught music class in National Sun Yat-Sen University Affiliated High School from 2003-2005 in Taiwan. She has been an active piano instructor in New York City since 2006 and currently is a member of piano faculty in Piano School of New York.
Chih-Tung holds a B.M from National Taiwan Normal University, M.M. and PS.D from Mannes College for Music. She is currently a DMA student in CUNY Graduate Center, pursuing a dissertation on the topic on Beethoven's late piano music. Ms. Cheng's major teachers include Yu-Chen Lin, Lina Yeh, Edward Aldwell, and Thomas Sauer.
---
Maggie Schlageter
Group Piano Faculty; Office Manager
A native of New York, Maggie Schlageter began her piano study at the early age of 7, and has since studied with numerous world-renowned artists; Bob Hallahan (jazz piano), Marta Puig, Dmitri Shteinberg, Wayne Weng (classical piano), Doug Richards (composition, theory, and arranging), and Jeanai LaVita (voice).
Maggie has previously worked as the drama and dance director at Camp Columbus, an all ages day camp for individuals with special needs, and as the founder and director of the Richmond Chapel Choir.
With over 9 years of teaching experience Maggie has developed the ability to captivate and engage students; encouraging them on their path to individual musical success. Her teaching experience includes collaborating with the nGomusa Zulu gospel choir in Durban South Africa, and instructing private piano lessons in Hyderabad India, as well as leading children's choirs and ensembles with as many as 120 non-English speaking children.
Maggie holds a Bachelor of Arts in Jazz Piano Studies and General Business from Virginia Commonwealth University.